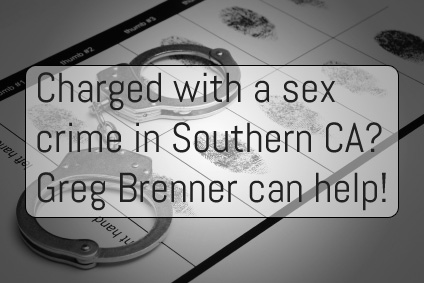 The internet gives us the opportunity to look at virtually anything we want.  What happens, however, when looking is not enough?  People will often look at adult content on the internet.  The problem is, some of it is not adult at all.
Too many people are looking at underage photos and/or videos on the internet.  But what happens when those same people who view "child porn" are no longer satisfied with simply viewing the photos and/or videos?  Oftentimes, they will enter chat rooms where they look for underage children to chat with and eventually meet with.
The FBI is constantly setting up sting operations targeting men who use the internet to lure minors into engaging in sex.  It is important to always know who you and your children are chatting with online and how old they are.  It is a felony offense in California to travel to meet with a minor for lewd or lascivious behavior.
Please understand that a California sex crime defense attorney with experience in these types of cases can greatly benefit a person charged with these crimes.  Gregory D. Brenner is that attorney.  Call us today and we can be the difference you need to win your case.